Serrurier Verdun > Emergency Locksmith Service
24-Hour Emergency Locksmith Montreal
Reliable Home, Auto & Commercial Locksmith in Montreal 
Licensed, Bonded & Insured – 24/7 Service in 25 Minutes – Since 2008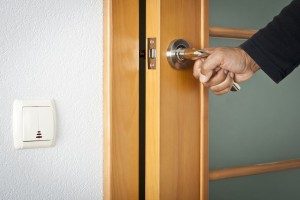 Locked out of your car, house or office? Need a locksmith Montreal company to help you? If so, you're in the right place.
We are a mobile locksmith company that provides fast and efficient services in this city and surrounding areas.
For many years, we have been providing services in this area and have established a great reputation due to our quality workmanship and affordable rates.
For all your expert locksmith needs in Montreal, contact us at (438) 288-2795.



Locksmith Service Available 24/7 When You Need Us
At Montreal Locksmith, we understand that lockouts are unpredictable events that tend to happen at the most inconvenient time.
For this reason, we offer our Montreal locksmith services 24 hours a day, 7 days a week.
When you call us for service, you can count on us to show up quickly and handle the situation immediately so you can continue on with your day.
We can provide professional solutions to your lock-related problems, whenever you need them and wherever you are located.
In addition to assisting with lockouts, we can also help you replace lost or broken keys, change your locks, change your ignition, and more.
Because we are professional and experienced, we can offer you the high-quality service that you deserve.
24/7 Mobile Service: We offer fast and reliable 24-hour emergency Montreal residential, car/automotive and commercial locksmith service in Montreal and nearby areas.
Friendly Service Guaranteed: We are professional locksmiths, but that doesn't require us to be unfriendly. Our locksmiths are friendly and courteous.
3 Months Warranty on Parts & Labor: All of our technician are licensed, bonded and insured to guarantee our work.