Serrurier Verdun > Blog > Key Extraction
Key Extraction Service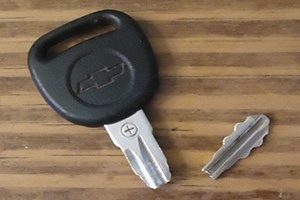 With all of the cold weather we are experiencing, it's no wonder so many people are accidentally breaking their key inside the lock.
Our locks get exposed to the cold elements of winter and we try to force our keys to turn with a little too much force.
A key breaking inside of a lock is a common problem year round, often due to the general wear and tear of the key that you use almost every day and will require a key extraction using specialty tools.
Acting quickly toward a resolution in this scenario is crucial:
If the key had broken inside of the lock before the door was closed, you won't be able to lock the door, thereby leaving whatever the lock had previously secured at a risk of theft.
If the key had broken off inside the lock after the door was closed, you may not be able to open the door until the key is extracted.
Key extraction solution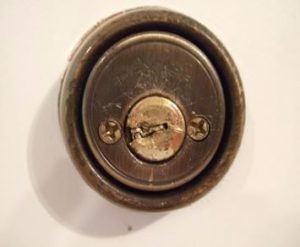 So what can you do to resolve this bit of key stuck inside of your lock? If it's an expensive and well-functioning lock that you want to continue using or if you really want to be certain that the task will be accomplished right, the best course is to call a professional locksmith in Montreal.
Additionally, while on site a locksmith will be able to detect if your lock had received any damage from the crack of the key.
While preventative key and lock maintenance usually doesn't seem like an important thing to do, it can really save you time, money and stress in the long term.
Often times, a key will snap inside of a lock because the lock hadn't received proper maintenance.
This is as basic as applying a silicone based lubricant spray to the locking mechanisms keyhole every 6 months or whenever you notice grinding or excess friction when you're locking doors.
Also, if you notice that your keys are starting to wear or if you notice other damage to your keys, have a spare made and toss out the old one.
A residential locksmith should be your go to handy-man for new keys, as the keys a professional has are of a better quality than those that can be found on hardware stores.